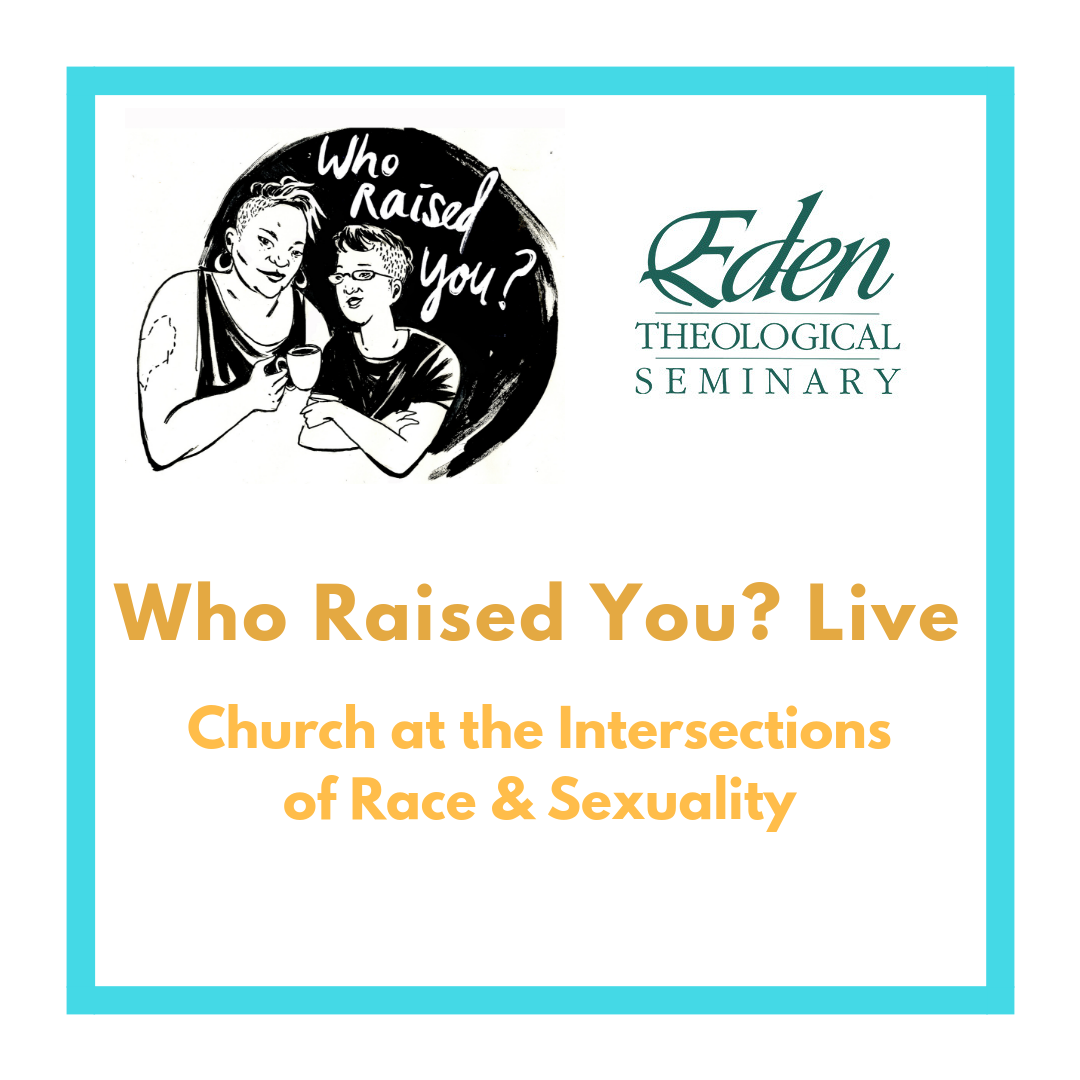 Season 2 / Ep. 5 Eden Seminary
ft. Rev. Dr. Dietra Wise Baker, Amanda Tello, Rev. Michael Atty
In this episode, Who Raised You? Podcast goes to Eden Seminary, where Jia Lian earned a Master of Divinity. We were invited to host a live podcast at their 2018 Spring Convocation with the theme Church at the Intersections of Race and Sexuality.
Newly recovered from a car accident and missing A TOOTH, Jia facilitated a conversation between Eden Seminary alumni while Treasure attended a celebration of Maya Angelou's 90th birthday party with her dad in Winston Salem, North Carolina. This was the conversation…
Sponsor Who Raised You? Podcast: 
If you'd like to sponsor us and have us share your products and services with our audience, let's talk about it. We'd love to partner with you and share your story. Email us at whoraisedyoupodcast@gmail.com.
Support the Who Raised You? Listening Collective: